Who works to make my custom Amish quilt? This, of course, will be many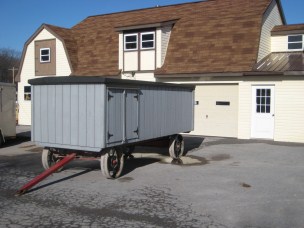 different Amish ladies. There is an organized breakdown on the many different responsibilities of the Amish ladies that make contributions to the custom made Amish quilts which are sold to the public.
First, there is the designer. Her responsibility is to choose the exact fabrics and colors that your quilt will be created from. There are some orders that have the material supplied, but in most instances, the fabric is provided by the Amish ladies. She is also responsible for just what patches will go where in the pattern that you have chosen. To get this correct the first time, planning is essential.
To assist the designer is the fabric coordinator. She is the one that will locate the exact fabrics the design needs for the creation of the Amish quilt. These two ladies have worked together for many years and their communication skills have been fine tuned so mistakes do not occur, and the right fabric for each pattern being placed on the quilts is correct.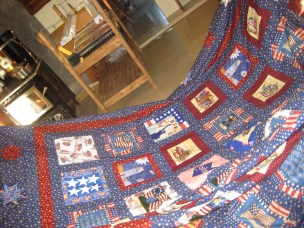 The next step generally includes several different Amish ladies working together. They are the ones responsible for cutting the different pieces of fabric that are necessary for the pattern and design set forth by the Amish designer. After all of the pieces are cut to the predetermined size, they are then sewn into place making the quilt top. The scene of this occurring is what most people would think of when a quilt is being made, and how it has been depicted in the movie scenes of women sitting around sewing on a quilt while they are conversing.
The next Amish lady is responsible for the quilting lines to be marked into place. It is her responsibility to know how an Amish quilt is to be finished and she sets the path for the quilter to follow.
The Amish quilters are next. These ladies again resemble what has been depicted in the movies, of ladies sitting around hand stitching a quilt. This is the finishing stitches that are being put into place. This is what really differentiates a quilt from a common blanket. At times, some Mennonite women help in this process. They, too, are known for high quality stitching and sewing capabilities.
The Amish binder is the last process in the creation of the custom made quilt. This is the when the outer edge of the Amish quilt is put into place and hand sewn. All of the stitching here not only has to be of high quality but also strong, since this is the area of the quilt that will be handled the most.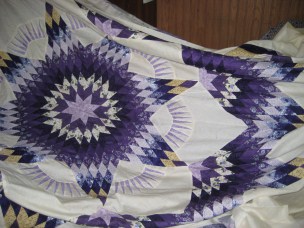 These are the different sections of Amish ladies that make a contribution to the creation of your custom made Amish quilt. Each step has its importance and must be done correctly in order for the final inspection by the master Amish quilter to meet with her approval.