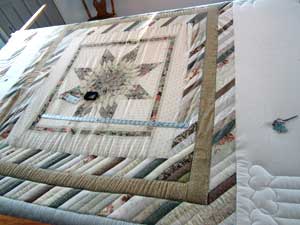 The real quality Amish storage sheds of the highest quality workmanship being made today. This is very different than those advertised as Amish quality sheds that are built by carpenters and labors hired by a non-Amish owner. No electrical power tools (they may use air powered tools) are used by the Amish and their tradition of attention to detail can be seen in the finished sheds they produce like the quality seen in the Amish custom made quilts.
A majority of these Amish sheds are built in Pennsylvanian and the New York area. This is done since there are many Amish communities in those states. While other states do have Amish communities, those Amish have not ventured greatly into this area of commerce yet.
The Amish have been known for many things including their attention to detail when working with wood and custom Amish quilting. In the past they have constructed and sold solid wood furniture along with other wood items to help provide their communities with a steady source of income when they were not needed in the fields. To help expand this area of expertise, the Amish have decided to begin selling sheds, barn and homes made the old fashioned way, by hand (although some may use air tools).
The larger Amish sheds and buildings can be constructed in module forms so they can be more easily transported to their final destination. The smaller sheds, which are used around most homes are already complete when they arrive. One of the advantages of having the Amish build your shed is so you can have what you want. If flower boxes are need to be added to the design or any other custom fitting like room separators or shelving, the Amish craftsmen can easily incorporate them.
The style of your Amish shed can be just what you need. This can be done to match your existing structures or home. Even the same colors can be used so your new Amish shed will blend in on your property. These adjustments are easy to comply with since all of these structures are made one at a time by hand. This includes the use of hand saws and drill along with the old fashioned manual hammer. There are no staples or machinery used in the building of these high quality Amish sheds (although some Amish use air tools like staplers).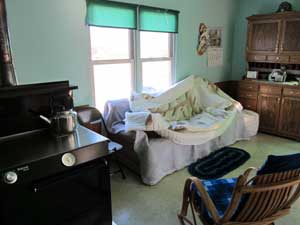 The Amish have been building structures like the tools and utility sheds for over 100 years. The Amish know about the winters up north in America and have taken the needs of building in this section of the country in mind when they design and build their structures. For many observers and neighbors of the Amish communities, the shed and other structures are a work of art that last for generations, just like their custom quilting
Your investment in any of the real quality Amish storage sheds that are available is a solid one. These sheds do cost more than the prefabricated ones the competitors are selling. This is because the materials and workmanship are of higher quality. If you want your shed to last, then an Amish shed is the right choice to make that will increase the value and beauty of your property.