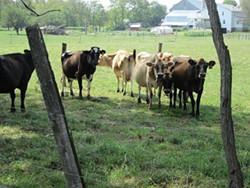 Meet Mary B - Everyone up and down the valley knows Mary B (and I mean valley, there is basically one road running through it), because she has the Amish Baked Goods stand in a small building on her farm. They make the very best of the best doughnuts around! Oh did I also say she bakes bread, cookies, whoppie pies, pumpkin pies, fruit pies and cakes too.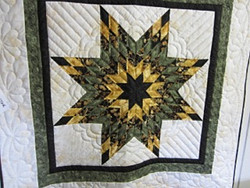 Sarah, her single daughter, still lives at home, and she is in charge of the weekend Amish bakery now that Mary is getting older. If you visit the bakery (you must try their baked goods) you will find Sarah with her helpers (her younger sisters and nieces), who have fun helping with the simple jobs. Mary can't help but be in the bakery shop when customers are there, but most times you will find Mary at her quilting frame. Between helping on the family farm and helping Sarah with the baking, she still keeps her Amish quilting frame filled with colorful Amish quilts.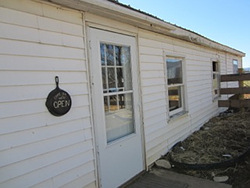 Mary B is Old Order Amish. I have included photos of her Bake shop, cows out in the field and a recent colorful Lone Star quilt. One day when we were there, we got out of our car and all the the pigs got up, walked to the fence to watch us - what a sight! If you ever want to meet real plain Amish in this valley that is tucked away from bustle of life, all you need to do is stop by and get some doughnuts. You'll be glad you did.
Side note: Her Amish bake shop isn't listed in any directory (there is a tiny sign by the mail box on the street), so you would need exact directions to get there.