Posted by Douglas Gray on 15th Sep 2014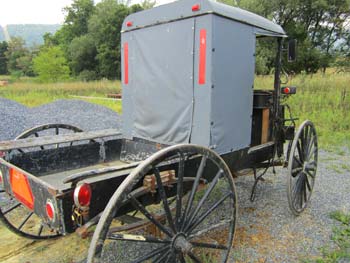 A unique lady who collects Amish quilts does not have to be of the Amish faith, just an admirer of high quality needle work. The reason the Amish quilts are collected and considered a work of art is that each and every one of them is handmade to exacting standards most people cannot achieve themselves.
The making of an Amish quilt is done by the ladies of the Amish community when they are sitting around socializing. This community makes use of all of their time spent during the day in accomplishing tasks. It is their way of honoring the wishes of God as they believe them.
Because of how they are made and the manner in which each one is created by hand, there are many admirers of this art form. Each one is unique all to its self because they are handmade.
There are many ladies around the country who collect these works of art. There is one in particular in Pennsylvania that has over 25 of them. She loves this art form so much she decorates her home with them with different quilts for each season. Not only are they on the beds in her home and on the backs of her sofa and loveseat, but she hangs her favorite ones up as wall hangings.
The Amish quilt is a bright and magnificent work of practical art. When you walk into an Amish quilt collectors home, one can just feel the warmth and peace and homeyness of handmade art. Because the quilts can decorate in so many different ways, entering her home is like walking into an art gallery. All of the unique designs that she has collected in her quilts is truly a sight to behold.
There are a few that she only gets out for special occasions. These are antique Amish quilts that were passed down to her from her mother. Her mother received them from her mother and so on for 3 generations. Each one is still in great condition even though some are over 100 years old. This is direct evidence of the great workwomanship that is placed into these quilts by the ladies of the past and present in the Amish communities in our country.