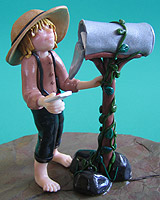 Making, buying, collecting, and just admiring Amish quilts has become a worldwide obsession for many quilt enthusiast for more than 30 years now. The quality of work that goes into each handmade Amish quilt by expert Amish quilters who originally made their Amish quilts as a way to express their creativity and honor the beauty that god has made in the world have made the Amish people famous around the world. Today, Amish quilters produce thousands of different Amish quilts each year and offer them for sale in their shops and online for quilt lovers to buy. Of course, some people want to know more about Amish quilting or might even want to try to make their own Amish quilts at home. Fortunately, there are dozens of books out there dedicated to the world of the Amish quilter, Amish quilting design, and the how-to of Amish quilt construction. Here you will find a list of the best Amish quilting books available today which can help you learn how to create your very own Amish quilts or just give you the opportunity to appreciate everything there is to love in the simplicity of the Amish quilt.
Amish Quilt Patterns by Rachel Thomas Pellman provides you information on 32 of the most popular Amish quilting pattern designs. With detailed drawings, useful diagrams, and full-sized quilting templates, you will be stitching up your very own Amish quilt in no time. The book includes full length instructions on how to create the most popular Amish quilting designs, such as the Center Diamond, Double Wedding Ring, Baskets, Tumbling Blocks, Pinwheel, and Stars. With over 100,000 copies sold, this is the essential Amish quilting book for any quilter or quilt enthusiast.
The World of Amish Quilts by Rachel and Kenneth Pellman is the companion book to Amish Quilt Patterns. With over 200 pictures of Amish quilts inside, this textile art book gives a more complete view of what Amish quilting is all about when it comes to color, style, and pattern. It is a great book for those who just want to look at and appreciate the beauty of the Amish quilt.
The Amish Quilt by Eve Granick gives you a comprehensive understanding of the history and development of the Amish quilt and the Amish people themselves. Granick interviewed dozens of Amish quilters and handled hundreds of authentic Amish quilts that have been handed down over the years from generation to generation. This gave Granick a true and clear view of what the Amish quilt means to the Amish people and their heritage. If you are interested in the stories behind the history of Amish quilting in America then this book is for you.
Amish Crib Quilts from the Midwest: The Sara Miller Collection by Janneken Smucker, Patricia Cox Crews, and Linda Welters features a collection of 90 antique Amish crib quilts that have been collected and preserved by Sara Miller, an Old Order Amish woman from Kalona, Iowa. Because Amish crib quilts were so well used, many of the older, original quilts are no longer in existence, so having such a large collection gathered together in one place is a rare delight for the Amish quilting enthusiast. Beautiful photos, history, and stories make this a book to treasure.
Quilts from Two Valleys by Phyllis Good is a wonderful book that highlights and explains how Amish quilts were made by the Old Order Amish of Big Valley in Pennsylvania and the Old Order Mennonites of the Shenandoah Valley in Virginia. The book focuses on the vibrantly colorful and artistically sophisticated styles of quilting that came out of these two areas during the late 19th and early 20th centuries by comparing and contrasting the Amish and Mennonite quilting techniques. This in-depth Amish and Mennonite quilting history book is a great resource for understanding the subtle differences and similarities between the two communities in both their quilting styles and their lifestyles.
Amish Quilts of Lancaster County by Patricia Herr features 82 Amish quilts made by Lancaster County Amish quilters, the most famous of all Amish quilting communities. There are over 350 color photographs of beautiful Amish quilts that make this a wonderful coffee table book to leave out for your friends to enjoy. This book is very detailed in its appreciation and examination of the quilts it highlights in its photos. It is only made better by its detailed explanation of Amish culture, quilting design, and the evolution of the Lancaster County Amish from individual Amish quilters to world famous Amish quilters. This is a must-have book for any Amish quilting enthusiast.
The Quilters Guide to Amish Quilts by Jan Jefferson and Maggi McCormick Gordon is a great book to have if you are planning on sewing your own Amish quilts. It features ten of the most sought after Amish quilt designs, including modern Amish quilting designs such as the Lancaster Rose and the Nine-Patch. This book offers pattern templates, cutting guides, and complete instructions for making and putting together your very own Amish quilt.
Amish Patterns for Machine Quilting by Pat Holly and Sue Nickels is a good book for those who like the style of Amish quilting, but do not want to spend all those endless hours stitching each piece together by hand. While some Old Order Amish quilters might cringe at the idea of using an electric sewing machine to put together an entire Amish quilt, the modern quilter will appreciate the savings in time and the ease of construction. There are 83 templates featuring traditional Amish quilting designs, such as feathers, baskets, and stars, as well as complete diagrams and instructions for construction.